Deep Water Like Wind 16x12 [currently on traveling exhibition]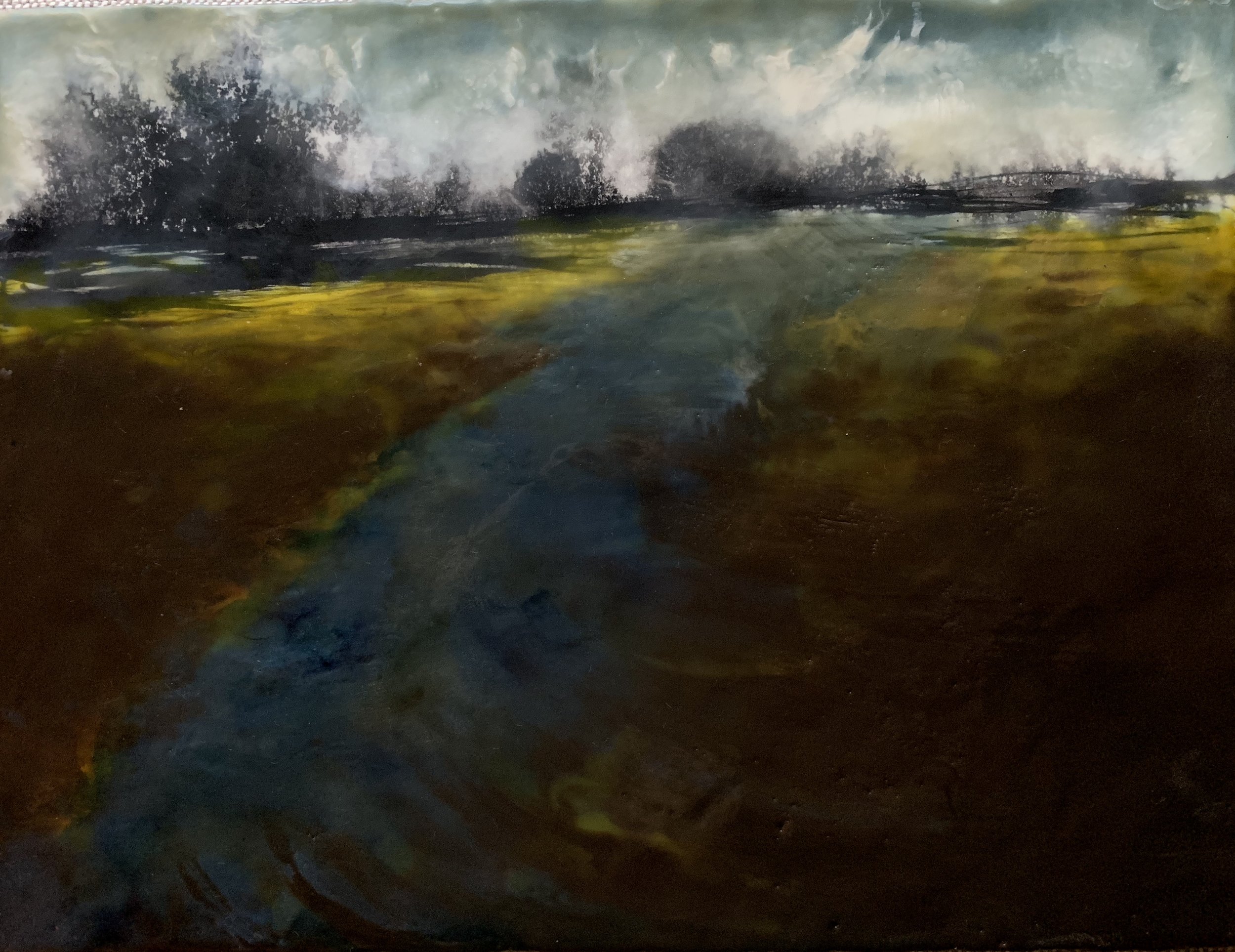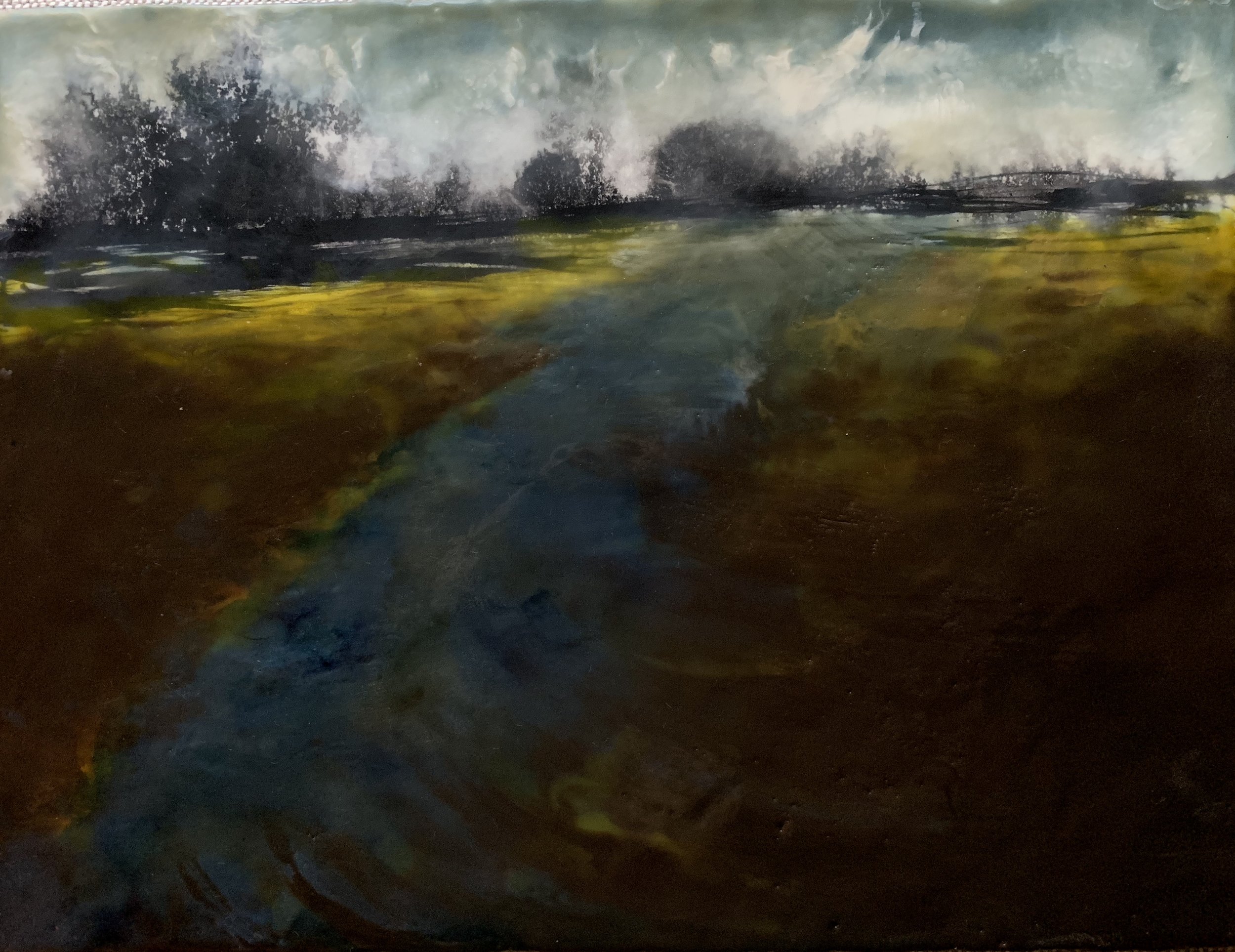 Deep Water Like Wind 16x12 [currently on traveling exhibition]
Click on image to see full-size
Beginning in March of 2019, Heart of America Artists Association will be joining with the states of Arkansas and Oklahoma commemorating the 200th year of the Arkansas Territory. Approximately 80 two-dimensional artworks in a variety of mediums, by artists from nine states, have been juried into a collection and are based on people, places, objects, stories and cultures from the two centuries of the geographical Arkansas Territory. The Exhibition will travel to several locations including museums and galleries in Arkansas and Oklahoma in 2019 and 2020. For exhibition locations or for purchase, please contact the Heart of America Artists Association.
Encaustic and India ink on cradled birch panel
16 x 12 inches
This is one of a series inspired by living in the Mississippi River Delta one block from the original highway 61, which was half of the famous crossroads where Robert Johnson sold his soul to the Devil in exchange for the blues.